AANS Medical Student Chapters provide early support and leadership training to medical students who are exploring a career in neurosurgery. The chapters provide a forum for students to organize professional, educational and research activities within their medical schools to promote mentorship and facilitate participation at a national level for the next generation of neurosurgical leaders. Membership in a Chapter gives medical students complimentary AANS Medical Student membership and the opportunity to become involved in the AANS Young Neurosurgeons Committee (YNC) and gain exposure to the inner workings of the AANS.
AANS Medical Student Chapters also provide an excellent opportunity for interaction between medical schools. There may be opportunities to gain valuable insight into programs through these Chapters, as well as organize host lodging/transportation at institutions.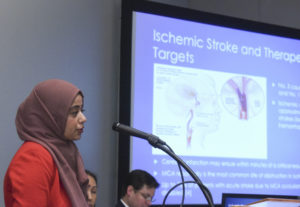 If your medical school does not have an AANS Medical Student Chapter, you may apply for individual membership.  Your application requires the signature of your school's dean or medical director and membership will expire upon graduation from medical school unless you have been accepted into a neurosurgical residency program.